You can easily access your digital resources and eBooks via the ReadCloud Bookshelf embedded directly inside Canvas
Your Learning Management System (LMS) is an integral part of your digital learning and organisation tools so we've made it easy for you to access your content in there as well. ReadCloud can be integrated with Canvas so that you can embed the Bookshelf inside and access ReadCloud without having to leave your Canvas portal.
Access ReadCloud in Canvas by way of an Learning Tools Interoperability (LTI) integration. If your school has not activated this, please ask your IT team to reach out to ReadCloud and we would be happy to set this up for you.
Accessing ReadCloud from Canvas
Login to your Canvas account with your school credentials. From the Canvas Dashboard, select the class which you want to access ReadCloud from.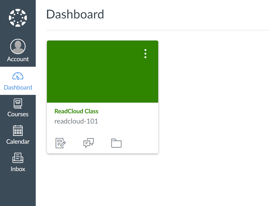 Within your Course Modules, you can access ReadCloud from the list of options and links.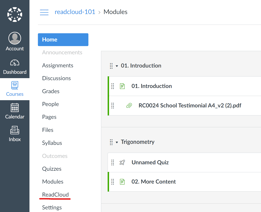 Using ReadCloud
Clicking the ReadCloud link will open the ReadCloud Bookshelf inside Canvas.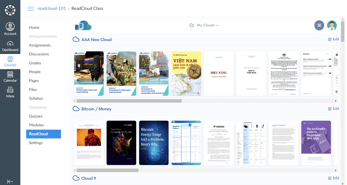 From here you can click on an eBook, interactive resource or any content you may have uploaded to ReadCloud and access them as you normally would inside ReadCloud.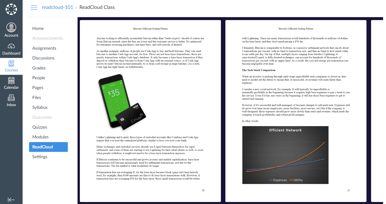 You can also embed direct links to specific locations inside eBooks and resources for students inside your LMS to simplify lesson planning and reduce time wasted getting students on the same page. Read How to use the Copy Link feature to learn more.