You can reset your password to access ReadCloud with the reset password button on the bookstore.
When you setup a ReadCloud account for your enrolled pupil, you set a ReadCloud password on their behalf. If you can't recall your ReadCloud password, follow these instructions to reset your password.
1. Visit the ReadCloud bookstore
Head to interhigh.bookstore.readcloud.com. Enter your student email and click continue.
2. Click the reset password button
Once you press the reset password button, check your email inbox. You will be emailed a temporary password.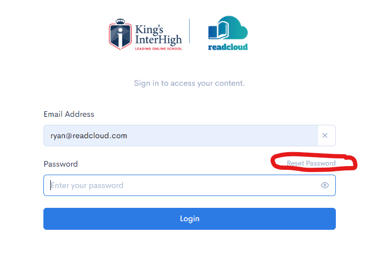 3. Set a new password
Enter your temporay password from your inbox and then choose your new password. Confrim the password and hit continue to confirm.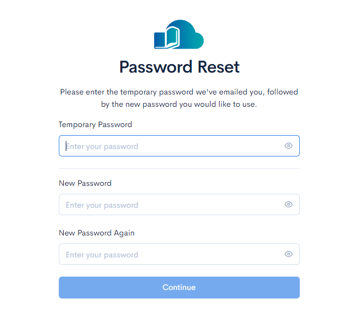 4. Your new password will be set
You can now login to ReadCloud with your student email and new password.