This article will cover how you can access interactive resources from Jacaranda (Wiley) from inside the ReadCloud app and how to troubleshoot any access issues.
Accessing JacPlus from inside ReadCloud
During the Back to School period ReadCloud activates Jacaranda user accounts for teachers and students. Jacaranda's online interactive resource will appear on your ReadCloud bookshelf and marked as "LearnON", "eBookPlus", "Teacher Edition", "eGuidePlus", "StudyON" or "AssessON" depending on the resource you use.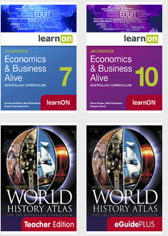 ReadCloud's LTI integration with Jacaranda means that when you select and tap a Jacaranda interactive resource from the ReadCloud bookshelf, the app takes you directly to the online resource for the selected title bypassing the need to login and enter your JacPlus credentials.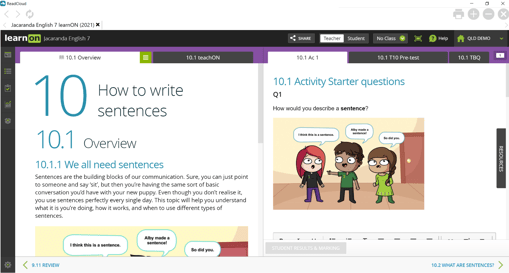 Access Denied error message
If you come across "Access Denied" error message when selecting the Jacaranda interactive resource, please do the following:
For school purchased resources, this might mean that your Jacaranda online resource is still pending activation. During peak Back To School period, there might be a delay in activation. If you are still getting the same error message after 3-5 business days from activation, please contact your school ReadCloud Administrator or email opssupport@readcloud.com to ensure digital activation has been requested.
For resources purchased from your booklist supplier (parents purchase), please contact your bookseller to ensure digital activation has been requested.
For more information about your Jacaranda JacPLUS resources, please visit the Jacaranda support page.