You can access ReadCloud web app, using any web browser.
ReadCloud has native apps for every device and platform. But you can also access ReadCloud from a web browser on any device.
Accessing ReadCloud via a web browser
Head to app.readcloud.com/login to access the ReadCloud web app.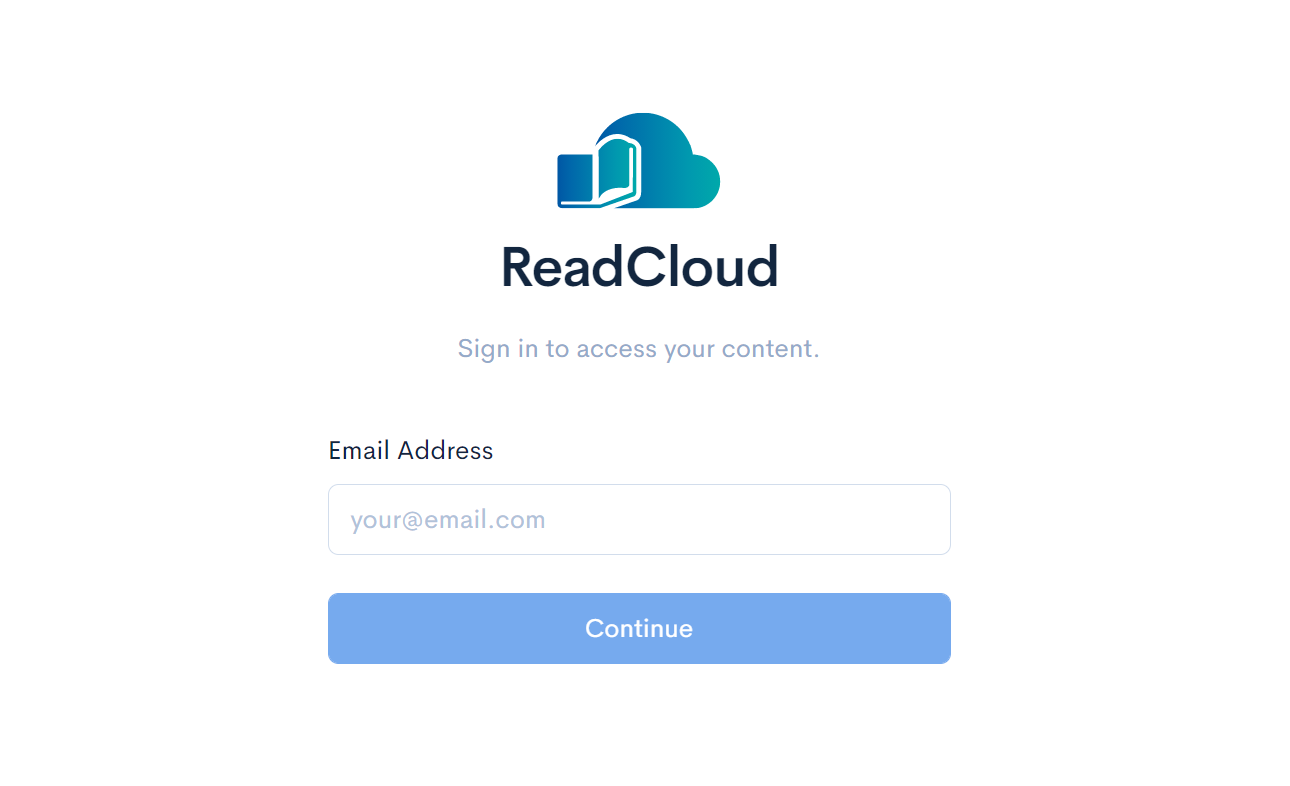 Log in with your school credentials or via Google or Microsoft 365
Input your usual log in details. These will be your school credentials - username or email, and password. Your school may use Google or Microsoft 365 to authenticate, in which case you should choose either of these options to login.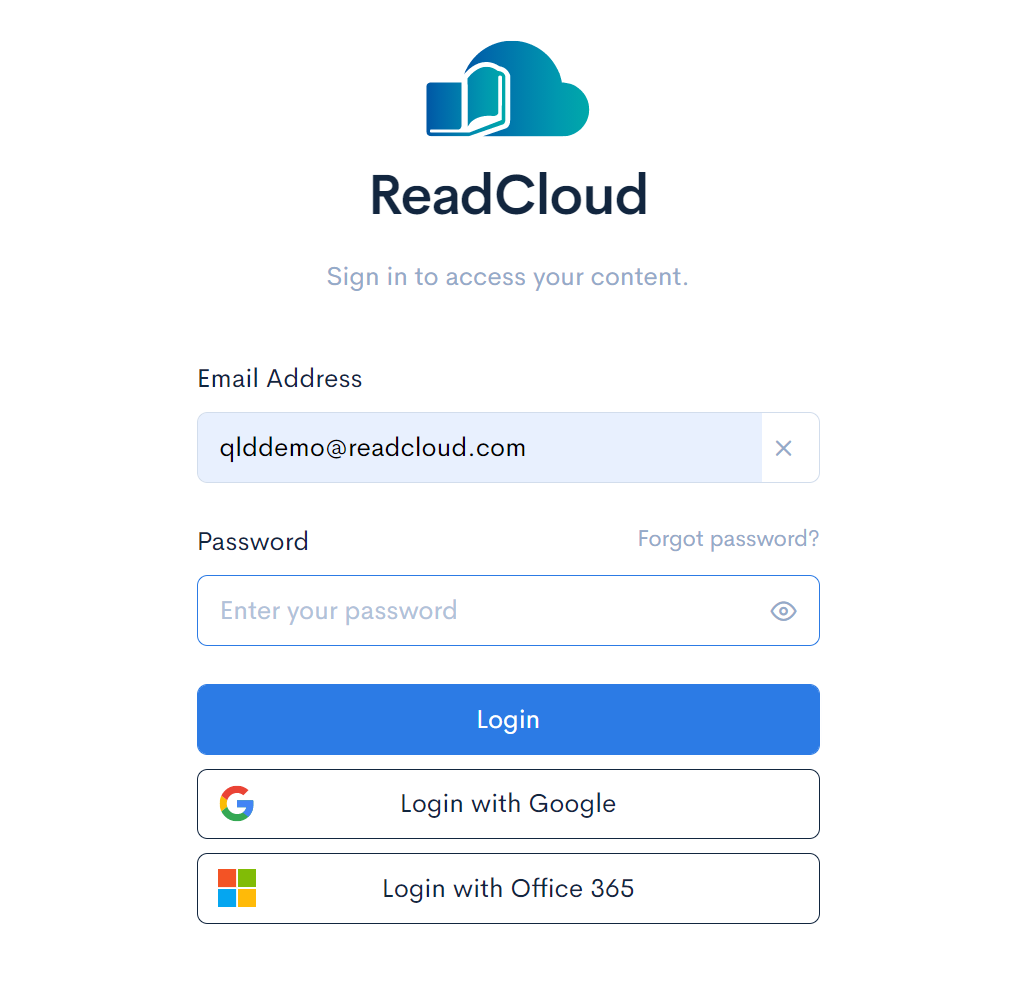 Once you hit the login button, you will be taken to your Bookshelf in the ReadCloud web app.
The web app contains nearly all functionality contained in the native applications. However remember that you need to be connected to the internet to access your resources and content, so if you need offline access, download the native application to your devices as well.